Welcome to Leaping Lemurs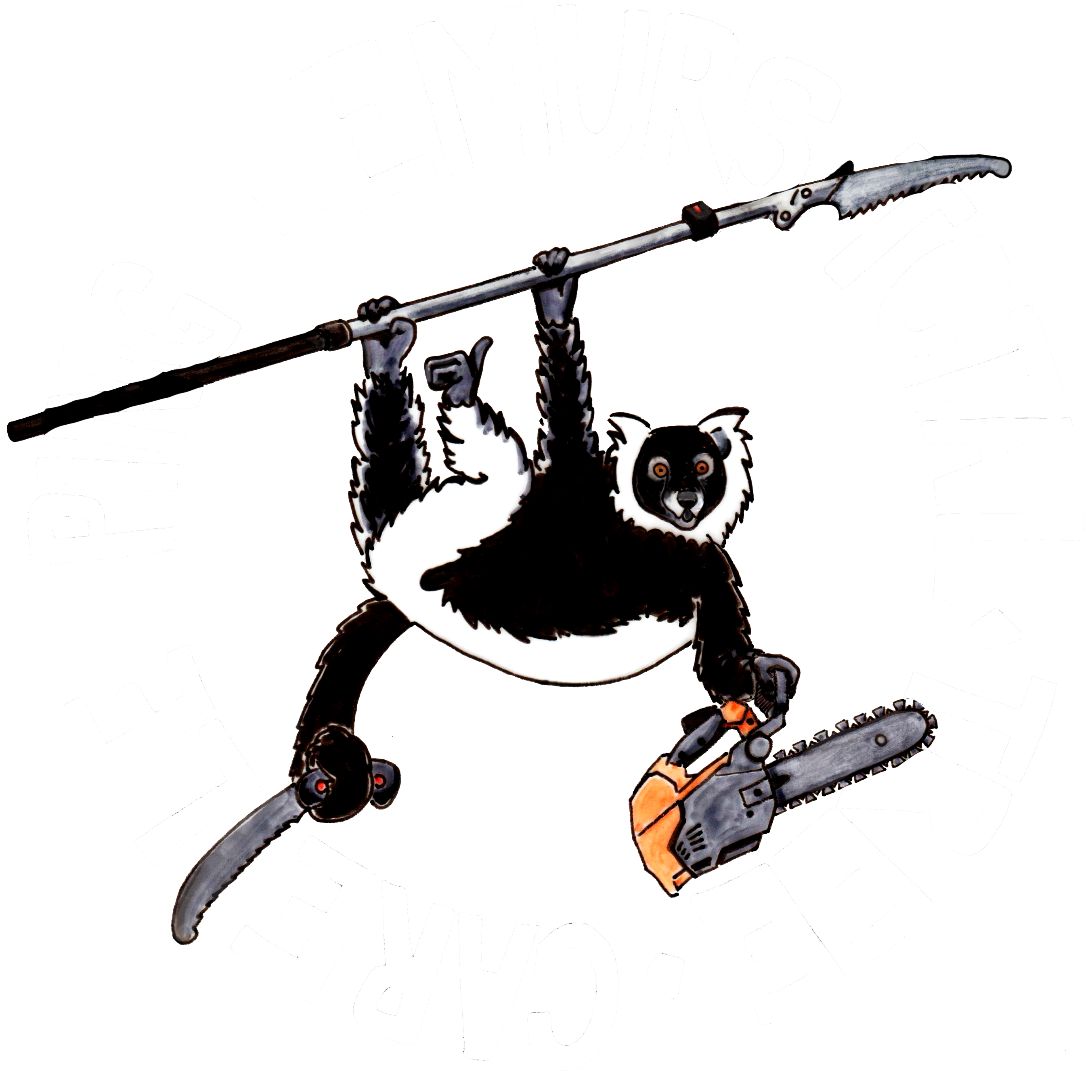 Leaping Lemurs Total Tree Care was established in 1994 by Certified Arborist, Tyson Ashbill. His deep knowledge and understanding of complete tree analysis and care not only will make your property look beautiful but also take environmental responsibility into account and will keep your property looking its best for years to come. After 22 years in the industry, Leaping Lemurs is committed to bringing you top quality results with the spirit of excellence and personal attention to customer care. Every step of the process is executed with precision, safety, and professionalism. Contact us today and let us be your preferred choice for lawn and tree services. 
We proudly serve the Dubuque Area and surrounding locations. We are fully insured, fully accredited, offering a wide range of services to provide you with the resources needed to maintain your property, whether it is commercial, or residential. Please feel free to contact us with any questions and we are happy to help.
We understand how important it is for you to make sure your property is well-kept. That's why we are your go-to tree trimming service and experts. We are here to ensure that your home or business always looks the part. 
Not only do we trim trees, but we also offer a whole variety of services for all of our customers. For tree trimming, we personalize each service to make sure you get the best that we provide. We'll come to your home or place of business and give you an estimate before we do any work, so you know just what to expect. 
Well-cared-for trees are attractive to your environment and can add considerable value to your property. Poorly maintained trees can be a significant liability to your surroundings. Below are a few things we keep in mind when it comes to tree care and environmental responsibility tree care:
The safety of surrounding trees and plant life is always a priority

All tree and stump materials are recycled

All elements of trees are collected and turned into mulch

We are Certified arborists

We have these certifications
We offer a wide range of services such as pruning, fertilizing, cabling/bracing, lightning protection, and pest/disease control – all which help the overall surroundings of your environment's health.

We are conscientious to any tree's health – our arborists will not use climbing spikes if the tree is to remain in the landscape

We are NEVER eager to remove a living tree. Removal should be the last resort